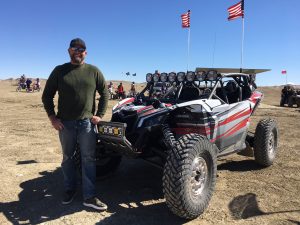 Hi. I'm Jeremy of MaxRPM Insurance. As a power sports enthusiast, I've seen a need for an insurance agency that knows what's important to protect riders.
In fact, many of my close friends (and other acquaintances) have lacked the kind of comprehensive coverage needed when an unfortunate incident has occurred. I have personally seen instances where even a low-speed rollover has resulted in friends (and family) seizing each other's assets and dissolving relationships. 
I love the powersports community and the opportunities for fun, growth, and camaraderie it brings to friends and fellow enthusiasts.
And this is precisely why I set up MaxRPM Insurance — no other provider understands the unique needs of adventure-seekers (like ourselves).
More than just comprehensive coverage, MaxRPM Insurance is all about giving you the peace of mind you deserve. After all, there's no greater joy than to do what you love the most without having to worry needlessly.
Give us a call today and let's discuss your insurance requirements. We look forward to hearing from you soon!
All the best,
Jeremy, Max RPM Insurance